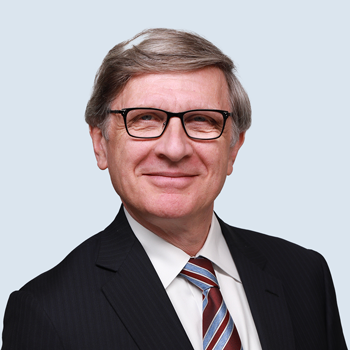 Perry Golkin
CEO and Founder
Mr. Golkin is a senior investment professional with over 35 years of private equity experience and prior experience as a corporate lawyer. He is also a certified public accountant.
Mr. Golkin was an executive with KKR from 1986-2011 and a general partner or member from 1995 through 2009. During his career at KKR he held various positions with the firm including: (1) serving on KKR's Operating Committee; (2) serving on KKR's first Portfolio Management Committee and chairing that committee for five years; (3) serving as KKR's New York Administrative Partner; (4) leading KKR's investor relations and fundraising group; and (5) leading KKR's financial services and homebuilding industry groups.
Mr. Golkin served on numerous corporate boards for transactions on which he worked including American Reinsurance, Willis Group and Rockwood Chemicals. At PPC, Mr. Golkin has served on the Boards of KVK, Shift, Inframark, and Precast.
Prior to KKR he practiced corporate law with Simpson Thacher & Bartlett, was a staff accountant at Price Waterhouse & Co. and taught financial and management accounting at the University of Pennsylvania's Wharton School of Business.
Currently, Mr. Golkin is an Adjunct Professor of Law at the University of Pennsylvania, serves as a trustee at Penn, and serves on the boards of its Law School and health system. He regularly lectures at Wharton and Penn's Law School and, occasionally over the past ten years, has taught an interdisciplinary course entitled Business Strategy, Private Equity and Corporate Law.
Investments
KVC (Realized)
Shift Digital
Inframark
Precast
Education
University of Pennsylvania's Wharton School of Business
B.S. with Honors
M.S.
University of Pennsylvania Law School
J.D.
Ready to start a conversation?
We're looking for a few great businesses. To work in partnership with our team to make your team even more productive and profitable.
Contact Us